Senturian currently have a litter of babies available to only the best of homes. All of our puppies are available on a limited register pedigree. (Not for showing or breeding) Puppies go to their new homes with a puppy pack which includes premium food vouchers to help your new addition settle into their new home smoothly without any tummy upsets, written instructions on how to care for your new family member, up to date with the relevant vaccinations according to their age, fully wormed every 2 weeks and treated to prevent fleas and Ticks. They are micro chipped and are fully weaned and fed on a diet of fresh meat and premium dog biscuits. We DNA test all of our breeding dogs so we can plan to keep any chance of known genetic problems to a minimum within our offspring. Please email us for more information.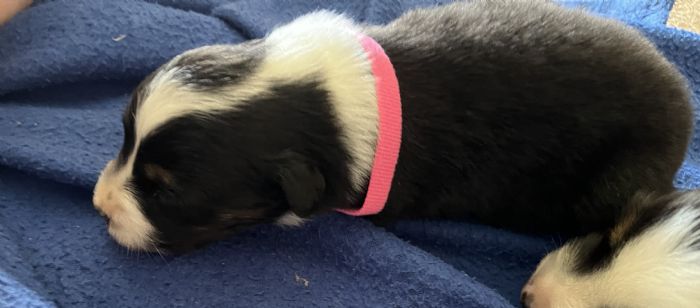 NBT Girl
Every puppy gets lots of attention and cuddles from adults and supervised children. They will make the best active family member yet will be happy from time to time to snuggle up on the sofa and watch a movie with you. They have been raised to enjoy life and enjoy new experiences. We have a cat, sheep and other dogs as well as 3 children that vary in age from 8 to 24 years of age.
Our foundation Aussie's have been active in the show ring, some have enjoyed agility practice but have never competed. Our foundation girl Fudge who is now in doggy heaven enjoyed the obedience club where she helped me as an instructor guide other dog owners to train their pets in basic obedience, she visited primary schools helping young children learn how to look after their dogs and how to avoid getting bitten, as well as enjoying visits to nursing homes and local hospitals to help in the Pets for Therapy scheme. We currently have 2 Senturian bred Australian Champions as part of our family, although due to our Family, Work and animal commitments we do not currently actively show our dogs. But are planning on getting back in the ring as more shows are opened up to enter & when our busy life allows us to.
If you are interested in providing one of our puppies a new home, then we ask for a non-refundable deposit of $500 to secure a pup ( When puppies reach 2 weeks old and not prior to being born) A written receipt is given for all money received and we try and post puppy pictures at least once a week on our Facebook page Senturian Australian Shepherds so everyone can see how their new family members are growing and see others in the Senturian household. This will not only help you keep up to date with the development and antics of your puppy but also show you how other puppies settled and adapted to their new homes and that of past litter too.
Please email for more information.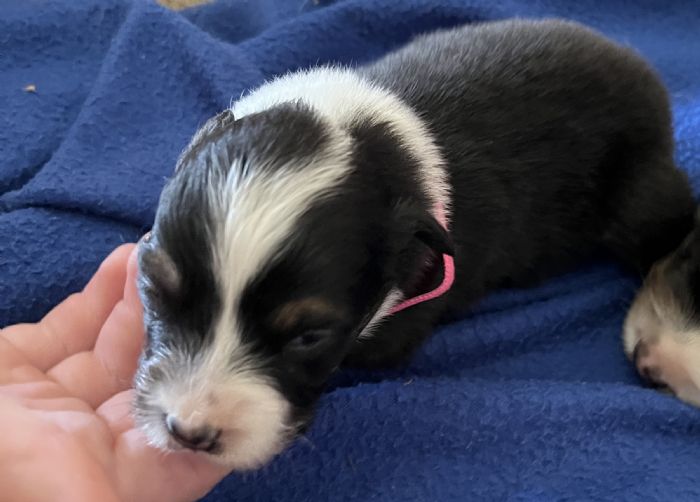 NBT Girl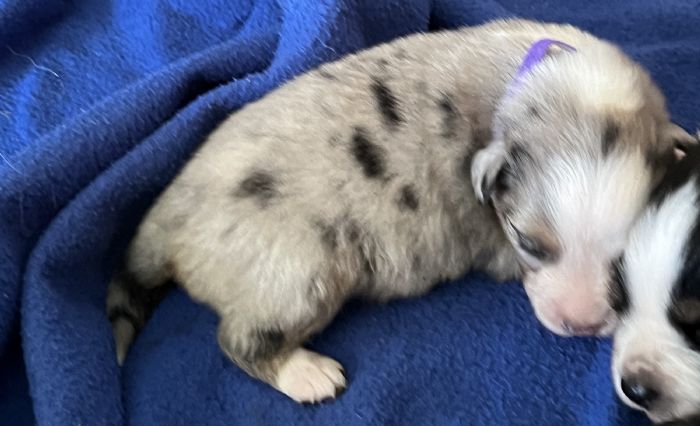 Long Tailed Blue Merle boy ( SOLD)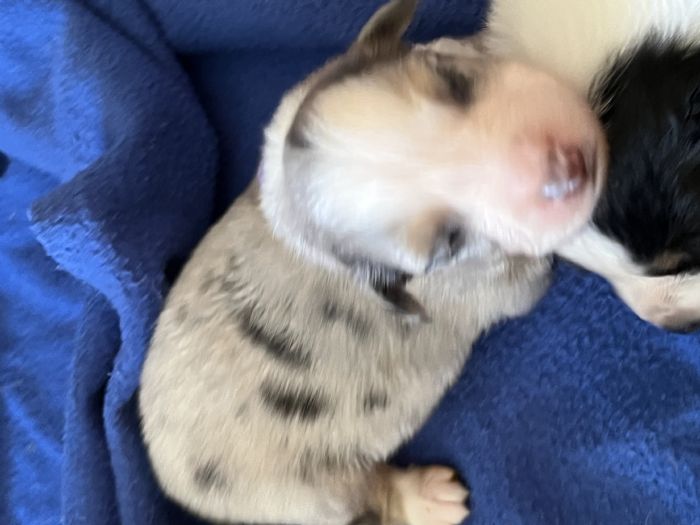 Long tailed Blue Merle boy ( SOLD)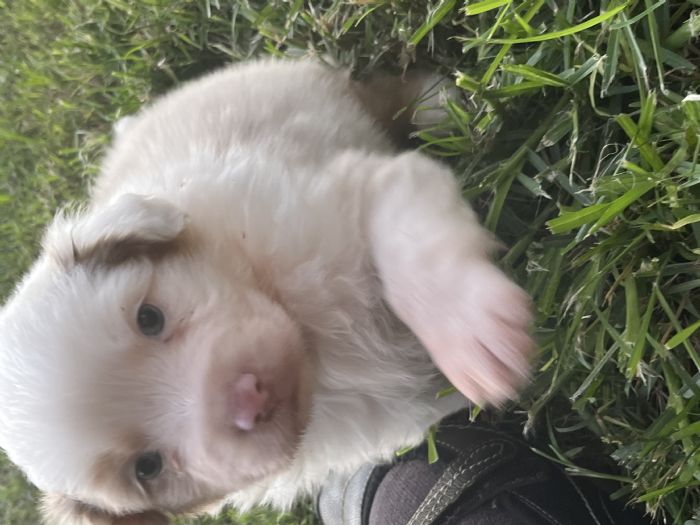 Long tailed Red Merle boy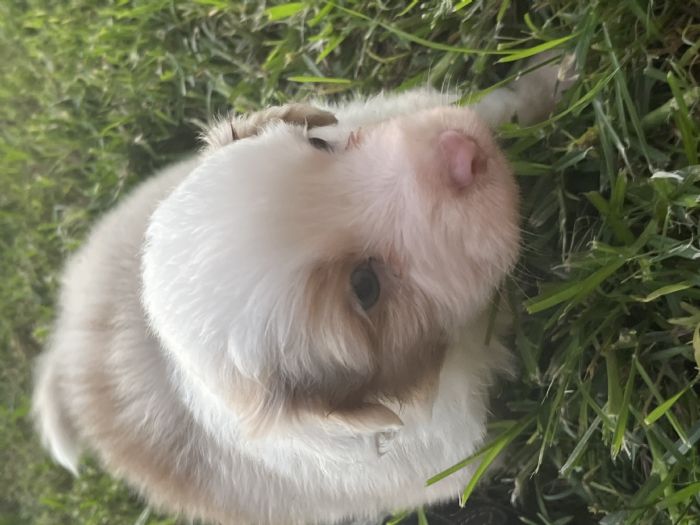 Same as above Long tailed red merle boy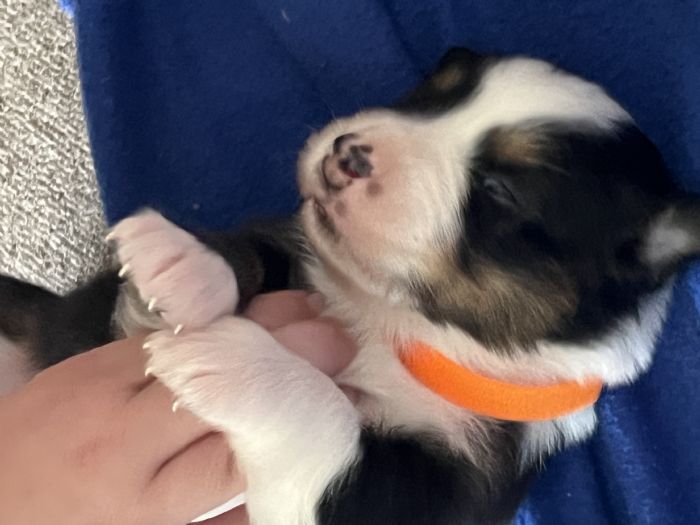 NBT Boy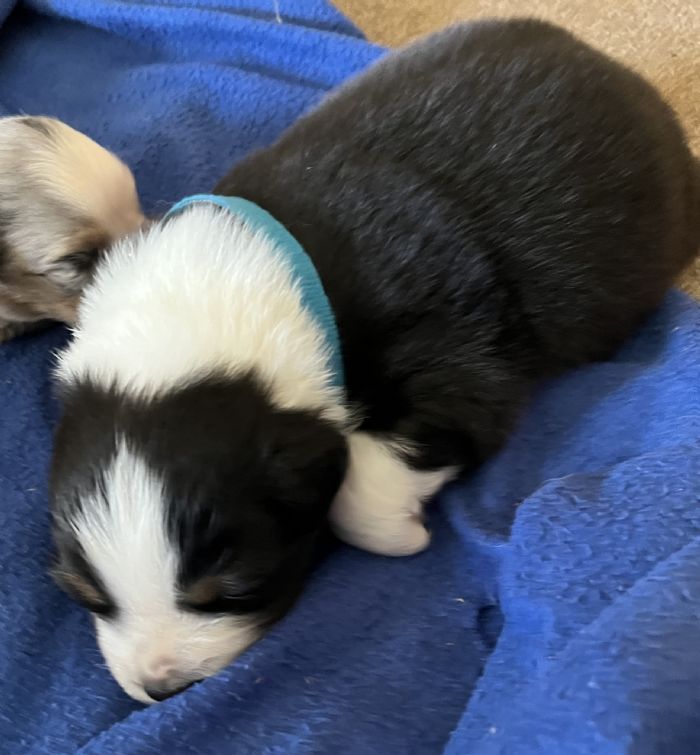 NBT Boy